Online Core Clearing Breathwork Coach Training - IICT Approved
Core Clearing Breathwork Coaching - Online! This simple yet powerful, gentle yet rapid coaching process gives you the skills to help clients gain clarity, confidence and enthusiasm to be at their best and live life fully.
Core Clearing Breathwork Coaching is a heart-centered personal healing and empowerment process that utilizes Breathwork, Mindfulness, Somatic and Emotional Intelligence.  Click Here for more information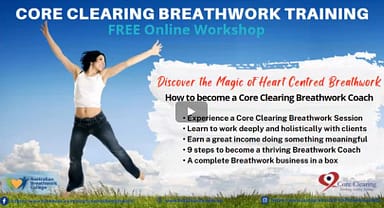 Watch Now - BREATHWORK WORKSHOP - Free!
I've broken it up into segments so you can focus on the areas that interest you. It includes a guided Core Clearing Breathwork session so you can get a feel for our heart centred approach.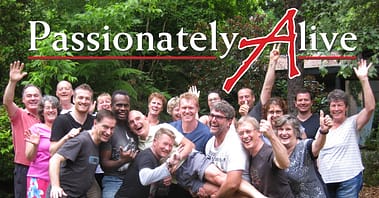 Boost your 'Emotional Intelligence skills' so you can enrich your life and deal effectively with life's challenges. 
The skills we teach will enable you to increase your energy, deepen relationships, manage stress and anxiety, let go of past hurts, gain a clear sense of direction and to take control of your life.

Our vision is to create a loving community of open-hearted people with a passion to be all we can be. 
THRIVE CLUB is a space for you to experience heart felt sharing and authentic connections. To give and receive support using heart centred empowerment practices of kindness, compassion generosity and gratitude. To help you achieve genuine success and create a life you love… to thrive!
A 10 week Tune Up Your Life - Small Group Coaching
This is an online Life Tune Up Program that is designed to help you get clear and congruent and moving forward towards finding happiness and creating a life you love.
 
Transformation is facilitated using Core Clearing Breathwork. You will learn how to identify and clear the subconscious emotional blocks that weight you down and hold you back and connect to your heart for guidance. Click here to know more...
2023 by Design Breathwork Workshop (Self-Paced)
Connect to the Peace and Wisdom in Your Heart, Envision Your Heart's Calling in 2023, Clear The Blocks Holding You Back, Learn Heart Manifesting, Create A Heart Based Action Plan
CORE CLEARING BREATHWORK COACHING TRAINING
JumpStart your Core Clearing Breathwork Training in2023 and gain access to this amazing offer... Plus, more bonuses for Action Takers
2023 Men's Leap Program
Learn to manage anxiety, anger and frustration, gain a clearer sense of direction and purpose in life, connect to and live your truth authentically, open your heart and improve your communication skills, release the wild man, embrace your passion and power, and celebrate the positive aspects of masculinity. 
ASPIRE - Group Breathwork
Stay clear, connected and moving forward in your life. Maintain a well-rounded life of inner peace and happiness, vitality, fulfilling relationships. Join our ASPIRE Group Breathwork Program
8 Days Residential
ALCHEMY: Conscious Creating - Learn how to consciously create from your deepest heart's desires.
EMPOWERMENT: Regain personal empowerment to be the captain of your own destiny.
MANHOOD & WOMANHOOD: Understand and embrace your masculine and feminine strengths.
LOVING RELATIONSHIPS: Create loving and fulfilling Heart Centred Relationships
HEART TANTRA: Uniting Love, Sex and Spirituality
RADICAL BREAKTHROUGHS: Spiritual Awakening

Heart Awakening Workshop on Self-Regulation and Co-Regulation
This is also an introduction to the 1st module of our Online Breathwork Coach Training.
Nicholas de Castella, Director of the Australian Breathwork College, will be sharing his expertise on how to effectively self-regulate and co-regulate for others.